Avast, me hearties! Are ye a fun-lovin' soul looking for mirth and merriment?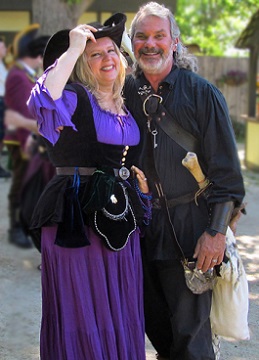 Then ye be fortunate indeed by happenin' upon our port o' call referred to by pirates as Privateer Dragons' Island,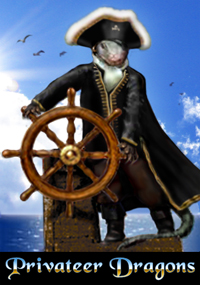 land of adventure. We be the good-natured Privateers Dragons of the Caribbean, Laktos the Intolerable and Inga Cuckoo, who travel the seven seas in search of renaissance faires and pirate festivals.
If ye be ready for adventure, set sail with our mateys aboard our square-rigger the Morning Star. We be headin' for the nearest renaissance faire for shore leave. Once we dock, ye'll be meetin' all sorts of pirates and scurvy dogs. Though some be heavily armed, ye needn't be afeared. Just find the nearest pub and offer 'em a cold brew.
Ahoy! Tour Privateer Dragons' Island here